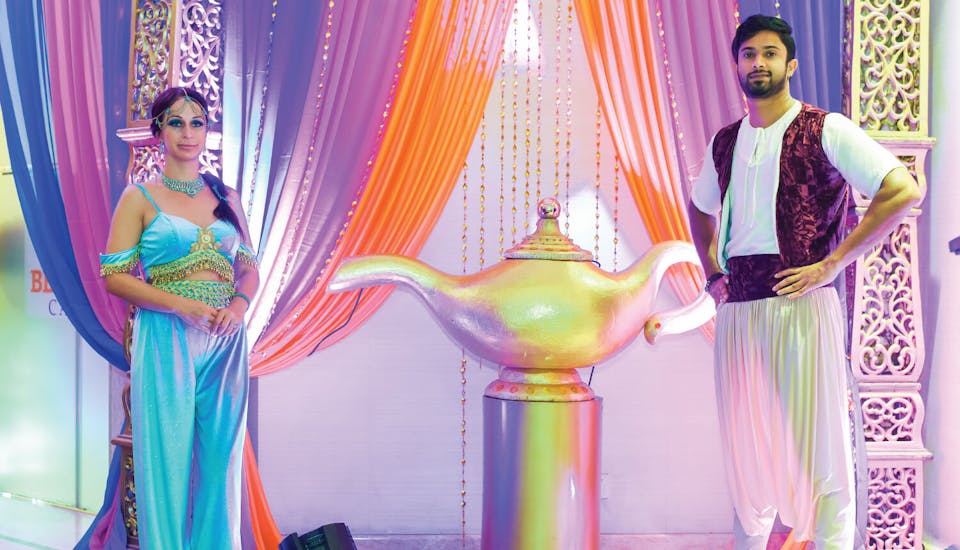 Arabian Night
21st October
The Bellagio Casino in Colombo, Sri Lanka, is hosting an extravagant Arabian Night event, sure to be a night to remember. On this special evening, guests are invited to immerse themselves in the rich and vibrant culture of the Arab world with an exciting line-up of activities, food, and entertainment.
The evening will begin with a delicious feast of authentic Arabian cuisine prepared by the casino's renowned chefs. The menu will feature traditional dishes such as lamb kebabs, falafel, and baklava and various vegetarian options. The feast will be accompanied by live music from Arabic musicians, setting the mood for a night of celebration.
After dinner, guests can enjoy their favorite games, belly dancing performances, and special offers. For those looking for a thrill, the Bellagio Casino will also offer its traditional gaming tables and slot machines with the added excitement of a Middle Eastern twist.
The Bellagio Casino's Arabian Night event promises to be a night of excitement, celebration, and cultural immersion. Guests will have the opportunity to experience the luxurious atmosphere of one of Colombo's premier casinos.
Don't miss this opportunity to be a part of an unforgettable night! The Bellagio Casino's Arabian Night event will take place on the 21st, 22nd, and 23rd of October 2022. Book your tickets now and get ready for a night of enchantment!