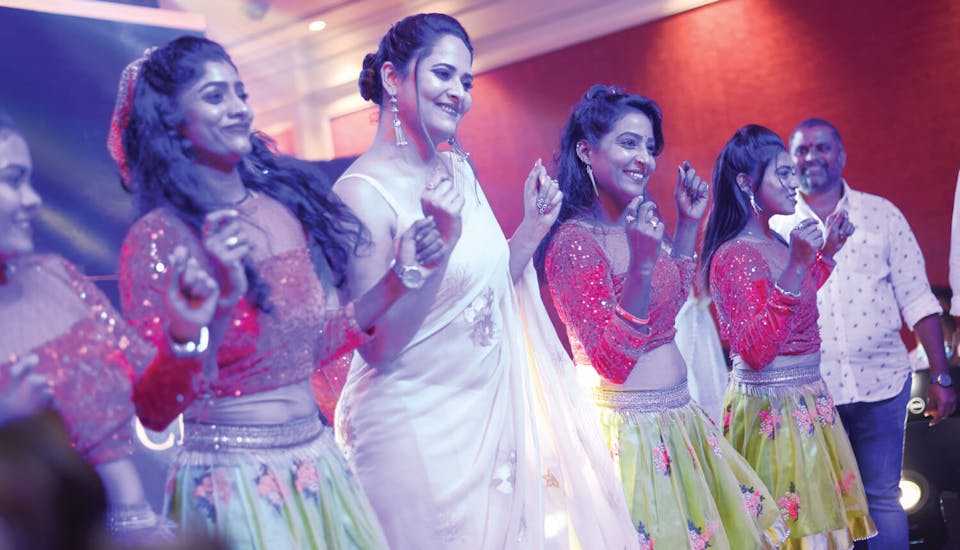 Fashion Show with Anasuya Bharadwaj
16th September
Get ready for a night of fashion, glamour, and entertainment, as Bellagio Casino Colombo presents its special fashion show on the 16th, 17th, and 18th of 2022. This exciting event will feature the latest in fashion, beauty, and style, with models showcasing the latest trends on the runway.
The fashion show will be held in the elegant and spacious event space at Bellagio Casino Colombo, where guests will be able to enjoy a night of high-end fashion and entertainment. With a range of local and international designers showcasing their latest collections, this is a night not to be missed for anyone who loves fashion and style.
But that's not all! On the 18th of 2022, the fashion show will be taking things to the next level, with a celebrity appearance by none other than the talented and beautiful Anasuya Bharadwaj. This popular Indian actress, television presenter, and fashion icon is sure to bring her own unique brand of glamour and style to the stage, making this a night to remember.
In addition to the fashion show, guests can also enjoy all that Bellagio Casino Colombo has to offer. With a range of games, slots, and other gaming options, there's something for everyone at the casino. And with state-of-the-art facilities and a vibrant atmosphere, it's the perfect place to spend a night out with friends, family, or that special someone.
So don't wait! Get your tickets now and be part of this exciting event. With a night of fashion, beauty, and entertainment, this is a show that you won't want to miss. And with the added bonus of a celebrity appearance by Anasuya Bharadwaj, this is a night of glamour and excitement that you won't forget. See you at Bellagio Casino Colombo!