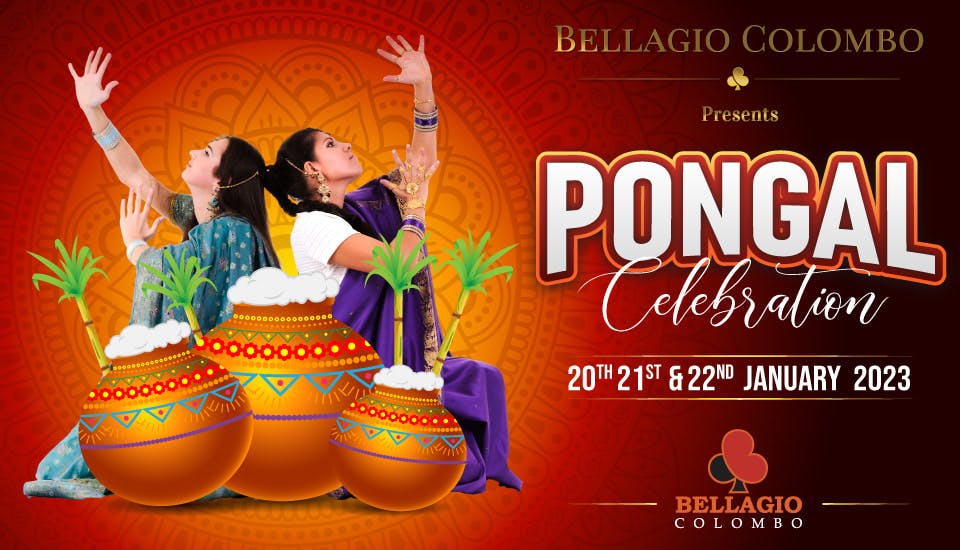 Pongal Celebration 2023
20th January
Bellagio Casino Colombo is set to celebrate the Hindu festival of Pongal with a special draw event on the 21st of January, 2023. This exciting event promises a celebration like no other, with exciting prizes, live entertainment, and a festive atmosphere.
Pongal is a time for celebrating the harvest and giving thanks for the bountiful blessings of the year. Bellagio Casino Colombo will be marking the occasion with a special draw event, offering guests the chance to win a range of fantastic prizes.
The special Pongal draw event will feature a variety of live entertainment, including music, dance, and other festive activities. With a range of food and drinks available, guests can indulge in traditional Pongal treats and celebrate the holiday in style.
In addition to the special draw, guests can also enjoy the casino's many other offerings, including a variety of games, slots, and other gaming options. Bellagio Casino Colombo is the perfect place to celebrate Pongal and have a great time with state-of-the-art facilities, a vibrant atmosphere, and friendly staff.
So why wait? Get your tickets now and be part of the celebration at Bellagio Casino Colombo. Whether you're a seasoned gambler or just looking for a fun night out, this special Pongal draw event is sure to provide a night of excitement and entertainment that you won't forget. Don't miss out on the chance to be part of this unique and festive celebration!